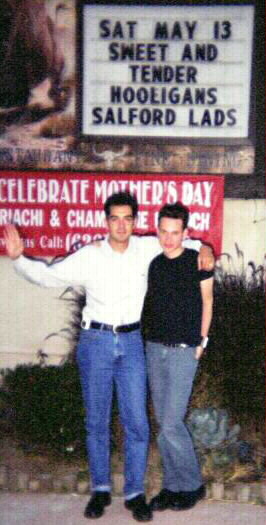 Well they did make up and the two "Morrisseys" agreed to to a picture together....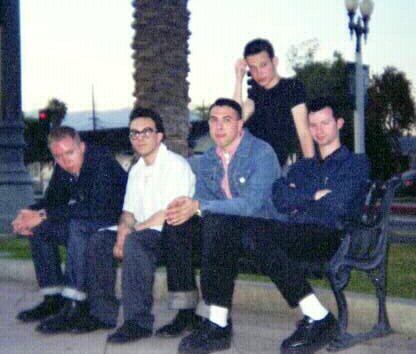 The guys decided against an "Abbey Road" shot and settled on the bench...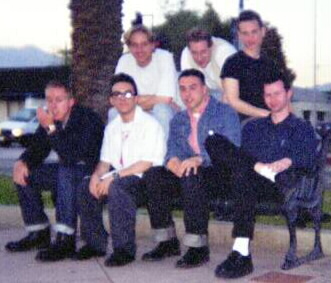 I couldn't help it- I HAD to get in a picture with the LADS- so SATH lead guitarist Dave Collette (left top row) and I (middle top row) jumped in...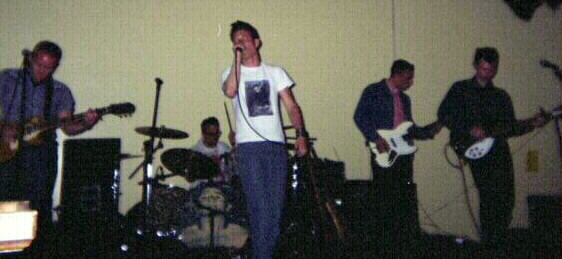 Here are the LADS soundchecking. This is the very first song ever performed in L.A.

Of course I forgot the name of it...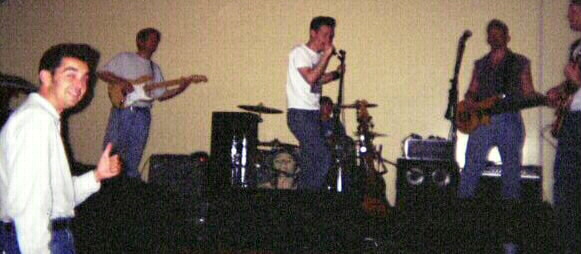 When SATH did there own soundcheck Jesse jumped up and sang- and Jose approved...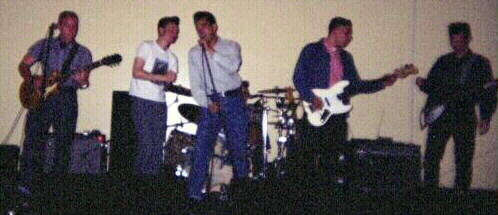 Jose returned the gesture by jamming with the LADS. Jesse was just fine with it...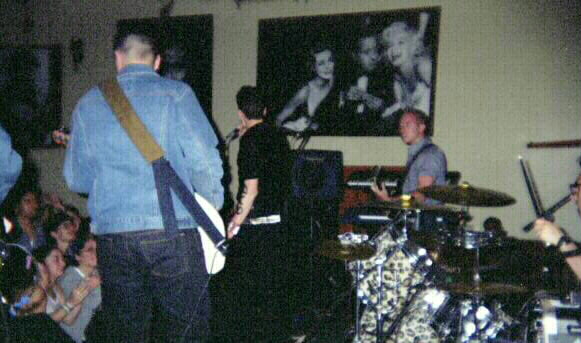 The LADS did actually perform in front of a live audience later in the evening...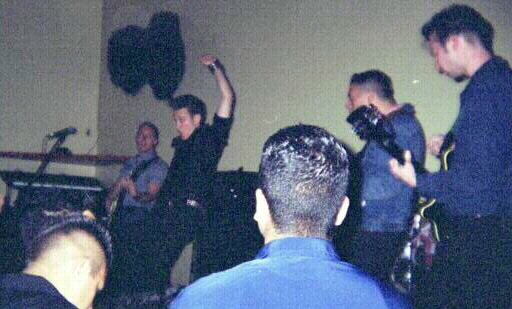 The Queen was dead, too after the LADS slayed the audience...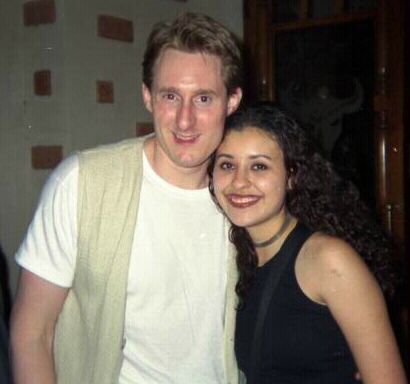 I thought it was fitting that my LAST picture in the roll was taken with Maribel, founder of the SATH web page!

I hope you enjoyed the pix!

Jay