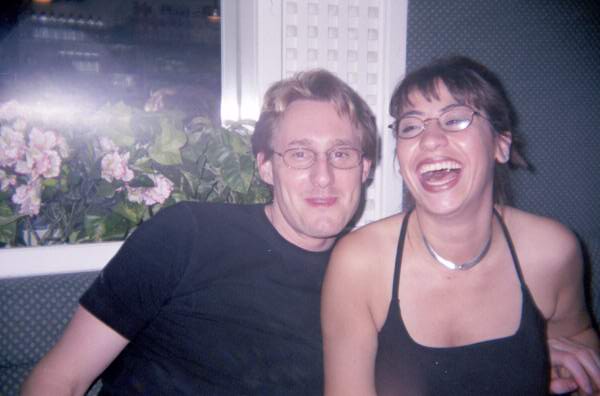 Here is my cute NY pal Jennifer- she invited me out and on two day's notice I got priceline.com to get me $250 round trip tix... THANX CAPTAIN KIRK!!! I was STOKED... She was a great host for the long fun weekend- my first trip to the East Coast...
The pizza at this little deli in Manhattan was the BEST I HAD EVER HAD IN MY ENTIRE LIFE...
I told my buddy Garret (left) about the cheap tix and a-web-surfing-he-went to priceline.com and he joined us on the rooftop of some building in Manhattan. I chose this occasion to get pretty drunk- a rarity for me...
We stayed the first night in Westchester, New Jersey at her brother Frank's place. We had more pizza here... incidently, THAT then became the BEST pizza I had ever had in my entire life...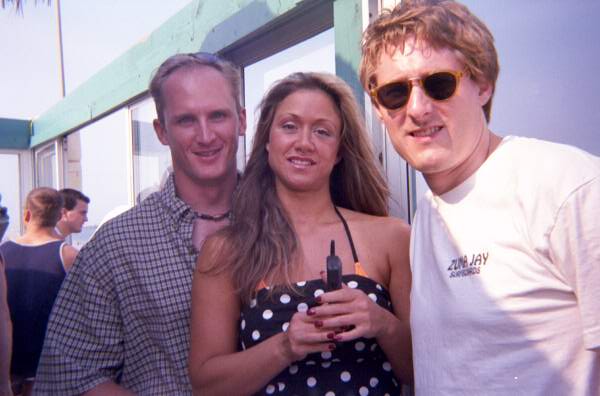 We drove to the New Jersey Shore and met up with Garret's friend Janine. She's from Brooklyn. She's a total BABE! Foggettaboutit...
Garret and I got the BONUS PLAN when two of Janine's HOTT friends showed up... It wasa double whammy: they were incredibly gorgeous- AND pretty damn intelligent as well... they were ANNIHILATING the many men attempting to pick them up at the bar... THANK GAWD I had Jen (and they knew me through Janine) or I might have been another helpless victim...
Here we are getting a Sunset pic in at the New Jersey Shore... notice the sun setting in West BEHIND us- new for me...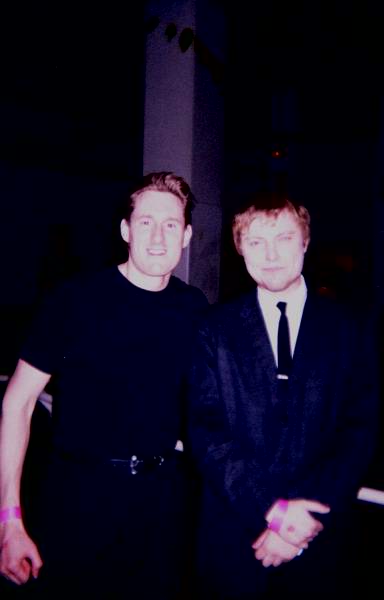 Here is a completely unrelated picture: this is my MOD friend Kirk and I in L.A. at MORRISSEY'S B-DAY night at Club Panic...